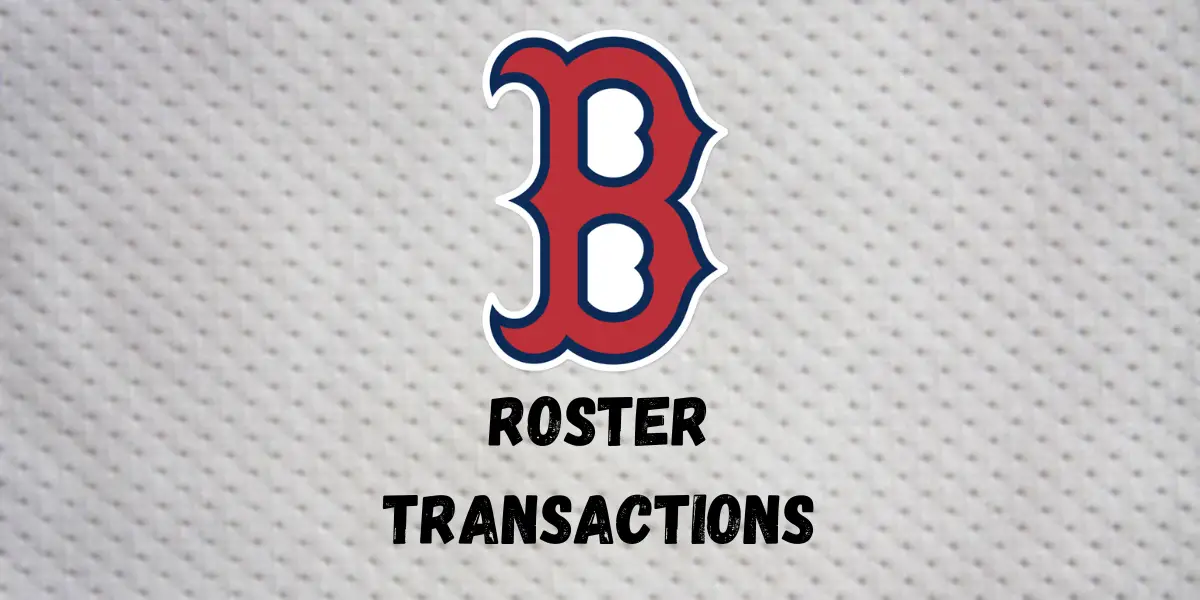 The Boston Red Sox are about to start their biggest series of the season tonight as they take on the Houston Astros for a three-game series. The Red Sox currently trails the Astros by 4.5 games in the American League Wild Card standings, so even with a sweep in this series, the Red Sox will still trail Houston. Still, a sweep or even just two out of three could go a long way in keeping the Red Sox playoff hopes alive as the calendar turns to the final month of the 2023 season. Before they start their series tonight, the Red Sox made many moves.
Red Sox Roster Moves
RHP Kyle Barraclough was Recalled from Triple-A Worcester.
LHP Chris Murphy Optioned to Triple-A Worcester.
OF Ceddanne Rafaela recalled from Triple-A Worcester.
OF Wilyer Abreu was placed on the paternity list.
INF David Hamilton was recalled from Triple-A Worcester.
INF Pablo Reyes has been added to the Injured List.
Roster Moves By The Numbers
Kyle Barraclough
Barraclough will make his second stint with the Red Sox this season. In his first go-around, he appeared in two games going 1-0 with a 2.70 ERA; he also posted a 7.17 FIP, a 1.20 WHIP, a 2.7 BB/9, and an 8.1 K.9.
Chris Murphy
Murphy has been sent back down after coming in to relieve Tanner Houck. Murphy went four innings, giving up six runs on nine hits; he didn't walk anyone and struck out four. Murphy being sent down was not surprising as when the game got out of reach yesterday, Cora left Murphy in as in to say he won't be pitching in the big leagues for a little bit.
Ceddanne Rafaela
Rafaela is the 77th-ranked prospect and the Red Sox third-ranked prospect, according to MLB.com. He has been on fire in Triple-A Worcester and now gets his chance. With Triple-A, he has played in 48 games and is slashing .312/.370/.618 with a .988 OPS; he has 13 doubles, three triples, 14 home runs, 42 RBI, 40 runs scored, 12 walks, and six stolen bases.
Wilyer Abreu
Abreu made his major league debut last Tuesday, and in his five games, he slashed .353/.421/.647 with a 1.068 OPS; he had two doubles, one home run, five RBI, three runs scored and walked twice.
David Hamilton
Hamilton is on his second stint with the Red Sox this season, having been called up in the middle of June. This season in Boston, he slashed .138/.265/.207 with a .472 OPS; he had two doubles, two runs scored, five walks, and two stolen bases. This is a move to provide the Red Sox with some depth for a little bit.
Pablo Reyes
Reyes has been a solid find for the Red Sox in 2023 as he was slashing .303/.340/.408 with a .748 OPS; he has nine doubles, two home runs, 18 RBI, 25 runs scored, nine walks, and five stolen bases. Reyes had been a decent fill-in shortstop till the Red Sox got Trevor Story back from injury.