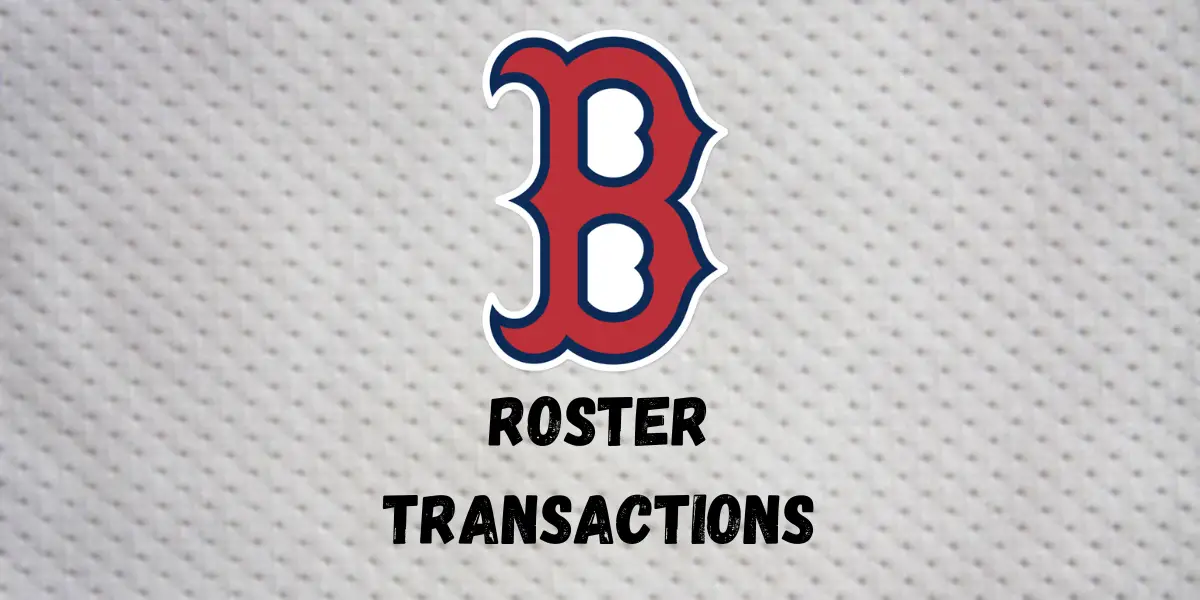 The Boston Red Sox won the first game of their series against the Major League Leading Atlanta Braves 7-1 last night thanks to a two-run first, fourth, and eighth inning. Nick Pivetta shut down the Braves lineup last night as he came in relief after John Schreiber pitched the first inning as the opener. The Red Sox have been extremely active as of late; before the game last night against the Braves, they traded Kike Hernandez to the Dodgers in exchange for two relief pitchers, Nick Robertson and Justin Hagenman. Chaim Bloom said last night before the game that the Red Sox will be buyers, and they'll be looking to add players that can help them over a few years, not rentals unless something presents itself. Today they added two players to minor league contracts, and you can expect, with the trade deadline taking place in just a few days, that they are far from done.
Roster Moves
RHP Frank German signed a minor league contract and was assigned to AAA Worcester
SS Eddy Alvarez signed a minor league contract and was assigned to AAA Worcester.
RHP Nick Robertson was assigned to AAA Worcester.
RHP Justin Hagenman was assigned to AAA Worcester.
Roster Moves By The Numbers
Frank German
German spent the 2021 and 2022 seasons in the Red Sox minor league system and spend part of the 2022 season with the Red Sox, making five appearances. This season he has spent time in AAA with the Reds and White Sox and a little time in the Reds rookie ball affiliate. This season combined in the minors, he has appeared in 20 games going 0-0, has an 8.55 ERA in 20 innings of work, and has 29 strikeouts—German posts a 2.30 WHIP, a 7.2 BB/9, and a 13.1 K/9. German's strikeouts are great, but he needs to limit allowing runners to get on base.
Eddy Alvarez
Alvarez is a utility guy who has spent this season with the Milwaukee Brewers AAA affiliates; in 63 games, he slashed .283/.397/.473 with a .870 OPS. He has 42 runs scored, 14 doubles, two triples, seven home runs, 31 RBI, and 16 stolen bases. Alvarez has played 50 career games in the big leagues, slashing .183/.262/.262 with a .524 OPS. He has scored 15 runs, hit five doubles, one triple, one home run, has 11 RBI, and four stolen bases; his most recent time in the majors came in 2022 with the Dodgers.
Nick Robertson
This season, Robertson 6-6 265 lbs. righty, has spent most of his time on the Dodgers AAA affiliate, appearing in 27 games, going 2-0 with a 2.54 ERA, and recording 42 strikeouts in 28.1 innings. He had a 0.98 WHIP, a 2.9 BB/9, and a 13.3 K/9. He also got his first taste of the big leagues this season, appearing in nine games, going 0-1 with a 6.10 ERA and 13 strikeouts in 10.1 innings of work. He had a 3.19 FIP, a 2.03 WHIP, a 3.5 BB/9, and an 11.3K/9.
Justin Hagenman
Hagenman has spent this season in AAA with the Dodgers affiliate appearing in 25 games and five starts; he is 4-0 with a 2.78 ERA and 60 strikeouts in 55 innings of work. He has a1.07 WHIP, a 1.8 BB/9, and a 9.8 K/9.