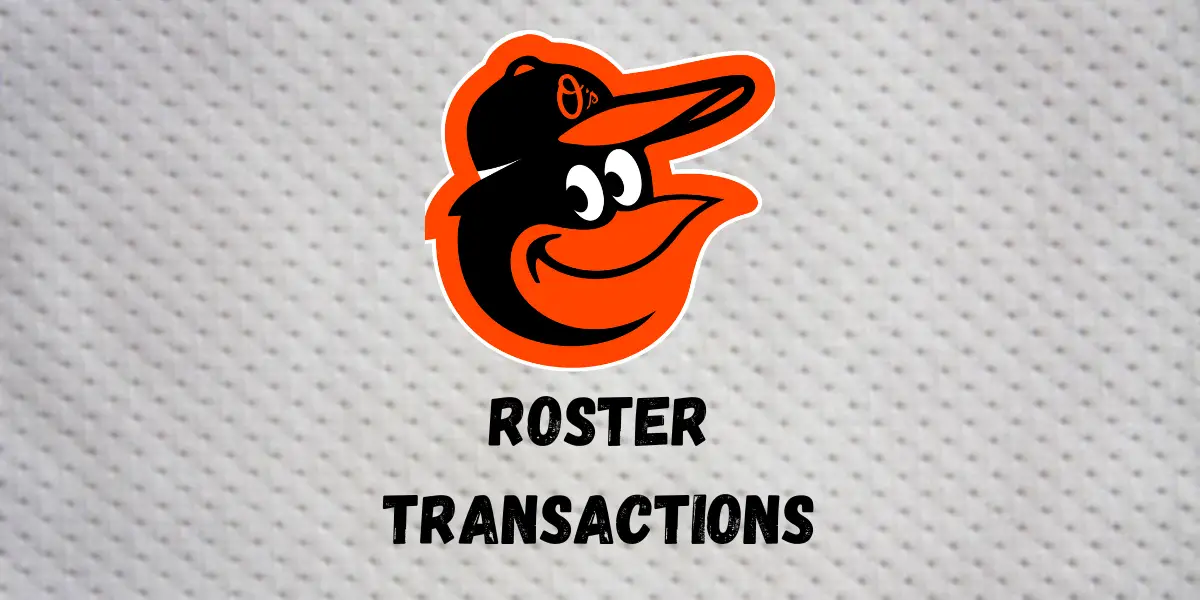 The Baltimore Orioles are currently in first place in the American League East. They are in the middle of a three-game series against the defending National League Champion Philadelphia Phillies. The Orioles won the first game of the series 3-2 thanks to a go-ahead double from rookie Colton Cowser in the top of the ninth inning last night. Tonight in game two, it'll be Kyle Gibson (9-6, 4.76 ERA) vs. Taijuan Walker (11-4, 4.11 ERA). Before tonight's game, they made the following moves.
Orioles Roster Moves 7/25
OF Aaron Hicks was placed on 10-Day Injured List with a left hamstring strain.
OF Ryan McKenna recalled from AAA Norfolk.
Orioles Moves By The Numbers
Aaron Hicks
Hicks left last night's game with a hamstring injury and was replaced by Cowser, who won the game for the Orioles. The Orioles signed Hicks on May 30th, and since signing with the Orioles, he has played in 42 games, going 33-131, which equates to a slash line of .252/.349/.435 with a .784 OPS. He has 24 runs scored, four doubles, a triple, six home runs, 20 RBI, and three stolen bases.
Ryan McKenna
Mckenna has split time between the Orioles and AAA Norfolk this season. He has played in 62 games with the Orioles, going 20-79 with a slash line of .253/.315/.392 and an OPS of .707. He has scored 16 runs, has five doubles, two home runs, 11 RBI, and one stolen base. He has played in 12 games with AAA Norfolk, going 10-46 with a slash line of .217/.294/.500 and a .794 OPS. He has scored 13 runs, hit two doubles, one triple, three home runs, seven RBI, and has two stolen bases.