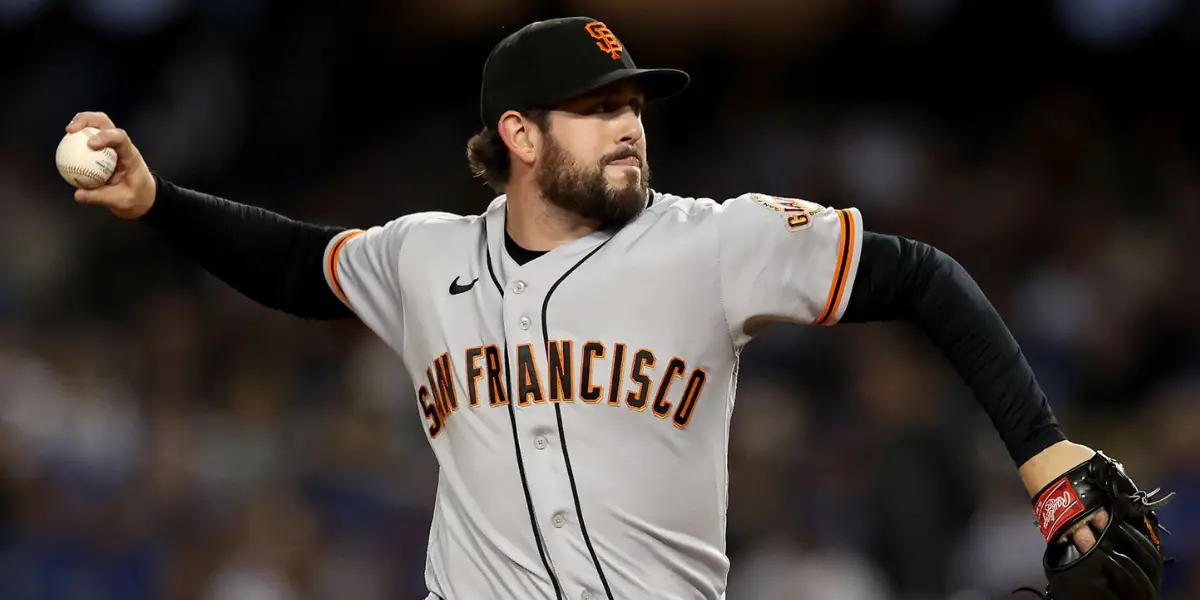 Angels General Manager Perry Minasian has been busy leading up to the trade deadline and made one final move at the deadline by acquiring right-handed reliever Dominic Leone for infield prospect Jeremiah Jackson.
This will be Leone's eighth team in his ten-year career. Leone's 4.40 ERA, 26.0 K%, and 8.7 BB% are not particularly exciting, but he is an excellent depth option for the bullpen. After a rough start, Leone has settled in and has a 1.80 ERA with 15 strikeouts in his last 12 appearances dating back to June 27th. The biggest problem Leone has is missing barrels. His 13.4 Barrel% is the second highest in his career and is seven percent higher than the league average.
Where Leone finds his success is his slider. His slider has produced a 48.6 Whiff% because of its 4.2 inches of vertical movement, more than the MLB average slider.
As for Jeremiah Jackson, he was the Angels' 18th-ranked prospect and was a second-round pick in the 2018 draft. The 23-year-old infielder is hitting .248 with a .768 OPS and 15 home runs in Double-A with the Rocket City Trash Pandas. Jackson's numbers have improved from last year's .215 average and .712 OPS in Double-A.
To make room for Leone, the Angels transferred reliever Sam Bachman to the 60-day injured list, and he will be eligible to come back in September from shoulder inflammation.
This move caps off an active trade season for the Angels that brought in Eduardo Escobar, Mike Moustakas, Lucas Giolito, Reynaldo López, C.J. Cron, Randal Grichuk, and now Dominic Leone. The Angels decided not to trade Shohei Ohtani and have set themselves up to compete for a Wild Card spot.
It will be an uphill battle with a tough schedule in August and 17 players currently on the injured list. The good news is, though, Brandon Drury is expected to return on Thursday, Mike Trout could return in the next couple of weeks, and Logan O'Hoppe could return in about three weeks. Those three were crucial contributors when healthy this season, and getting them back can make things look different for the Angels playoff hopes.
The Angels are 56-51, three games out of a Wild Card spot and four and a half games back of the Texas Rangers for the American League West.