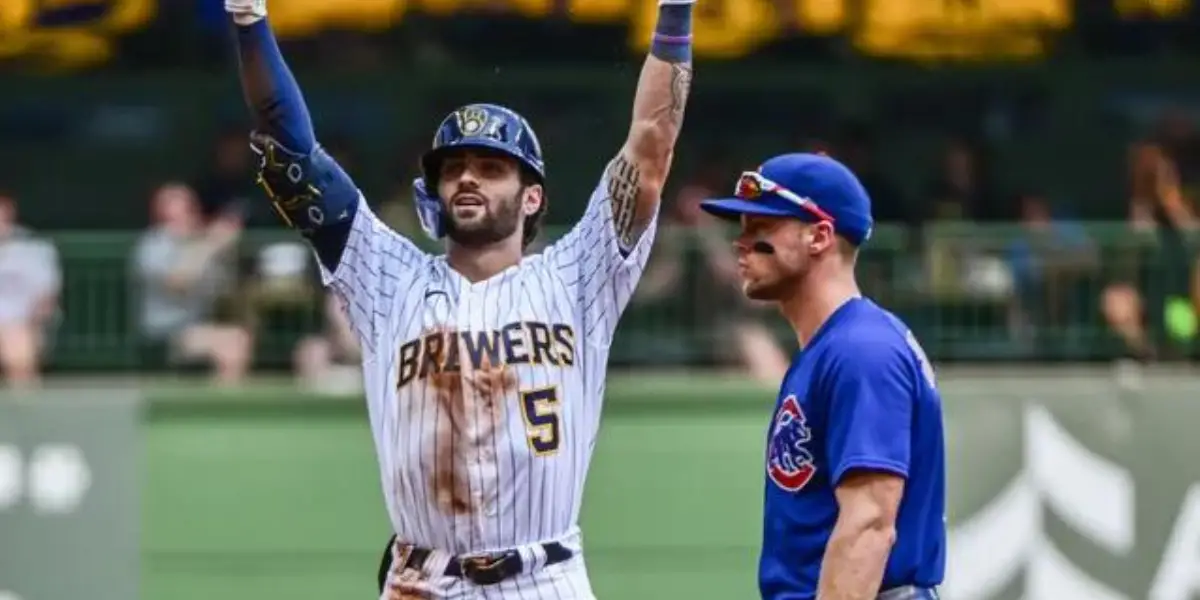 The Brewers starting nine will be good, no surprise, with Yelich, Contreras, and Tellez looking to lead the charge/  and pitching shouldn't be a problem, with stars and role players alike filling their roles.  The questions come from the bench, which is a crucial asset to any good team.
And what better to lead the team forward than youth and athleticism?  Garrett Mitchell, my projected 4th outfielder, will be a quick favorite of Craig Counsel when a pinch-hitter or runner is needed.  The 24-year-old has the tools to break out, and whether or not he does, his combination of speed, power, contact, and defense will play well alongside Yelich in the OF and prove him as a future piece.
Every ying needs a yang, just as young players need guidance from veterans that have been there and done that.  That veteran leadership, a necessity off the bench, is likely to come from righties Mike Brousseau and Keston Hiura.  Age is a number, but at 28 and 26, the pair have been to the playoffs and know how to act professionally, not even talking about their on-field production.  The two are exactly what the team needs.
Given the versatility of Contreras and the fact that he is likely to see time behind the dish as well as DH'ing.  This leaves Counsel with options: keep a 3rd catcher on the roster, or, my pick, let prospect Brice Turang on the roster.  While Turang could make a positive impact, there are perks to whatever Counsel decides.
The balance of youth and veterans and the team's versatility give options and reason for hope.