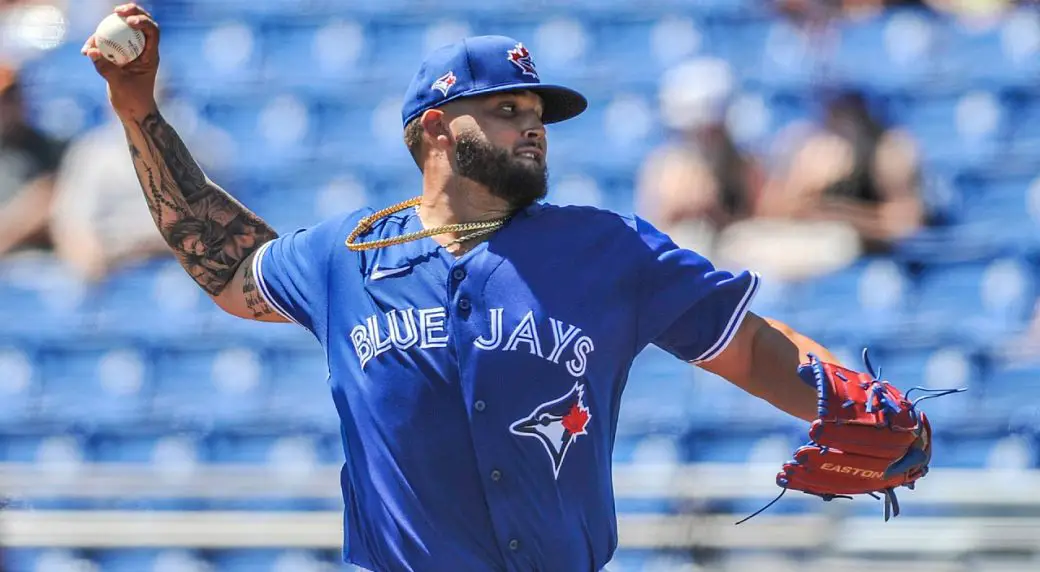 The Toronto Blue Jays come into the season with one of the best starting rotations in all of baseball as they return four of their five starters from last season. A pitching staff that finished last season with a record of 56 wins and 35 losses with a 3.67 ERA combined. Let us understand what they will be working with in the 2023 season.
Alek Manoah
Manoah is a homegrown talent for the Blue Jays. He was drafted in the 2019 MLB draft with the 11th overall pick. He made his major league debut on May 27, 2021, against the New York Yankees, a game that Manoah would pick up the win with a 2-0 Blue Jays victory. Manoah would go six innings allowing only two hits while striking out seven and walking two. Manoah is one of the favorites to win the 2023 Cy Young award. He will be an ace for the Blue Jays as long as he stays healthy.
Manoah, by the numbers.
Last season Manoah had 16 wins and seven losses with a 2.24 ERA in 31 starts.
In his career, he has 25 wins, and nine losses in 51 starts with a 2.60 ERA.
Kevin Gausman
Gausman came over to the Blue Jays in 2022 when he signed a five-year $110 million contract. Gausman has played for several different teams, having played for Baltimore, who drafted him in 2010, then he was traded to Atlanta, where they ended up waiving him. After he was waived, he was claimed by the Cincinnati Reds before becoming a free agent and signing with the San Francisco Giants, and now he is a member of the Blue Jays.
Gausman by the numbers.
Last season Gausman had 12 wins and 10 losses with a 3.35 ERA in 31 starts.
In his career, he has 76 wins and 82 losses with a 3.93 ERA.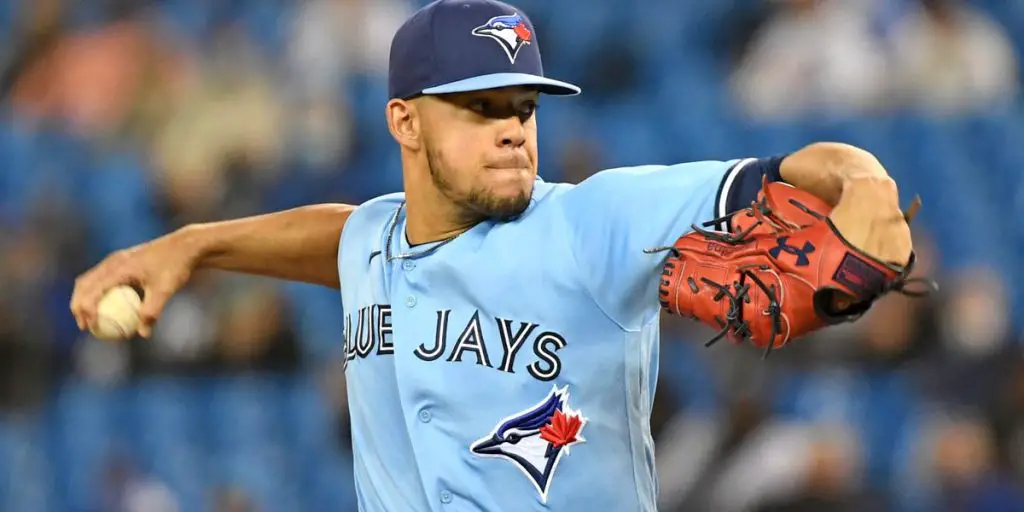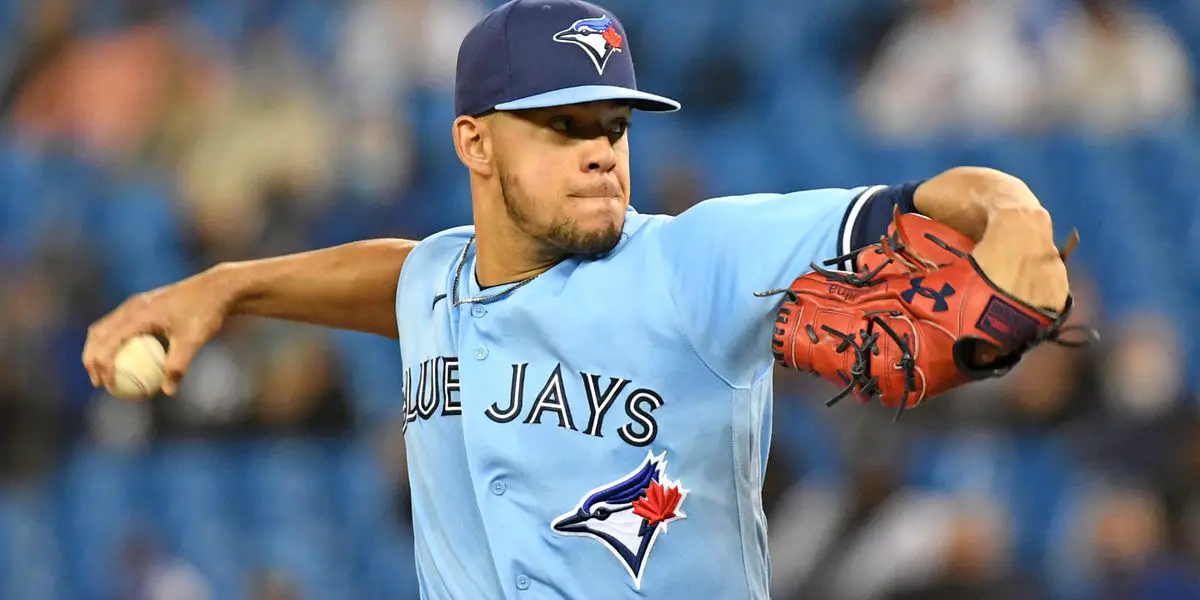 Jose Berrios
Berrios was a significant acquisition for the Blue Jays at the 2021 MLB trade deadline as they tried to make a run for the playoffs, but they failed to make it as Berrios went five and four over twelve starts for the Blue Jays. After the 2021 season, he would sign a seven-year $131 million contract to stay in Toronto. He has only played for one other team besides the Blue Jays, which would be the Minnesota Twins.
Berrios by the numbers.
Last Season Berrios had 12 wins and seven losses with a 5.23 ERA in 32 starts.
In his career, he has 72 wins and 54 losses with a 4.24 ERA.
Chris Bassitt 
As stated in my off-season acquisition post, Bassitt will replace Ross Stripling in the Blue Jays rotation as Stripling left to play in San Francisco. Bassitt was originally from the Chicago White Sox, who drafted him in 2011 in the 16th round, pick 501 overall. Bassitt would play one pro season for the White Sox before he was traded to the Oakland A's, where he spent six seasons before heading to the Mets. Bassitt will be a solid number four starter for the Blue Jays this season in a move that gives them depth in their rotation.
Bassitt by the numbers.
Last season had 15 wins and nine losses with a 3.42 ERA in 30 starts. 
In his career, he has 46 wins, and 34 losses in 123 starts with a 3.45 ERA. 
Yusei Kikuchi
Kikuchi started his career in Japan Pacific League for the Saitama Seibu Lions before coming to the MLB to play with the Seattle Mariners, where he was an all-star for them in 2021. Kikuchi would ultimately end up leaving Seattle and signing with the Blue Jays before the 2022 season on a three-year $36 million contract.
Kikuchi by the numbers.
Last season had six wins and seven losses with a 5.19 ERA in 20 starts. 
In his career, he has 21 wins, and 31 losses in 90 starts with a 5.02 ERA.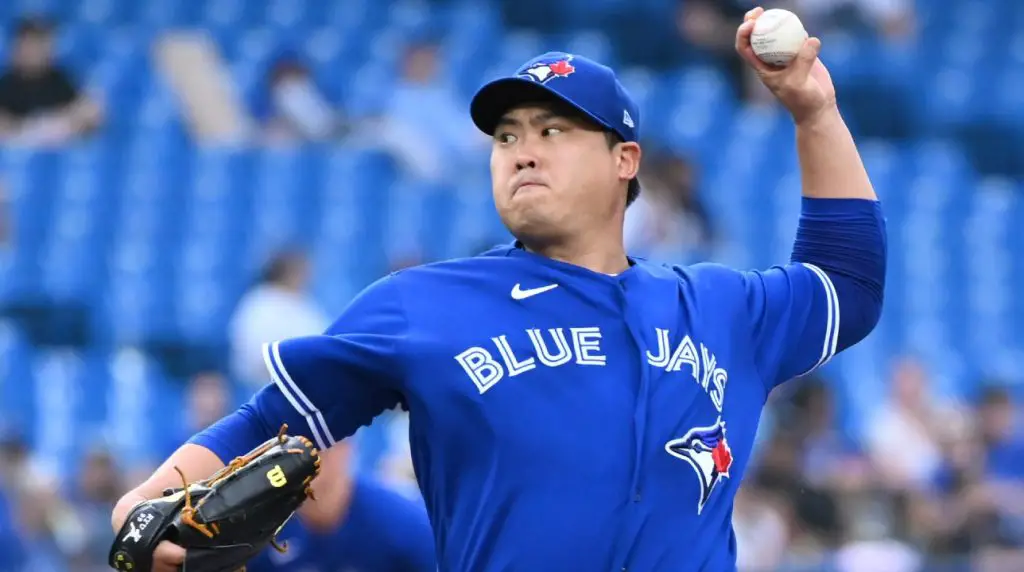 Hyun Jin Ryu
Ryu came to the major leagues in 2013 to play for the Los Angeles Dodgers, where he would play for six seasons before heading to Toronto, where he signed a four-year $80 million contract. In 2019 Ryu finished second in the National League Cy Young voting, and in 2020, he finished third. Ryu will be out until July of this season after having Tommy John surgery. Ryu will ultimately replace Kikuchi in the rotation when he returns.
Ryu by the numbers
Last season had two wins and zero losses with a 5.67 ERA in six starts. 
In his career, he has 75 wins, and 45 losses in 174 starts with a 3.27 ERA. 
I, for one, am a big fan of this pitching rotation, and I love their depth. Even with Ryu out till July, this rotation is among the best in baseball. Assuming the pitching performs as expected, this team could be a problem come October, which is why I think they could win the American League East this season and even the World Series.