The Texas Rangers will enter the season with one of the best starting rotations in the American League as they went out in free agency, added three starters, and re-signed another. A pitching staff that finished last season with a record of 38 wins and 48 losses with a 4.27 ERA combined. Let us get into what they will be working with during the 2023 season.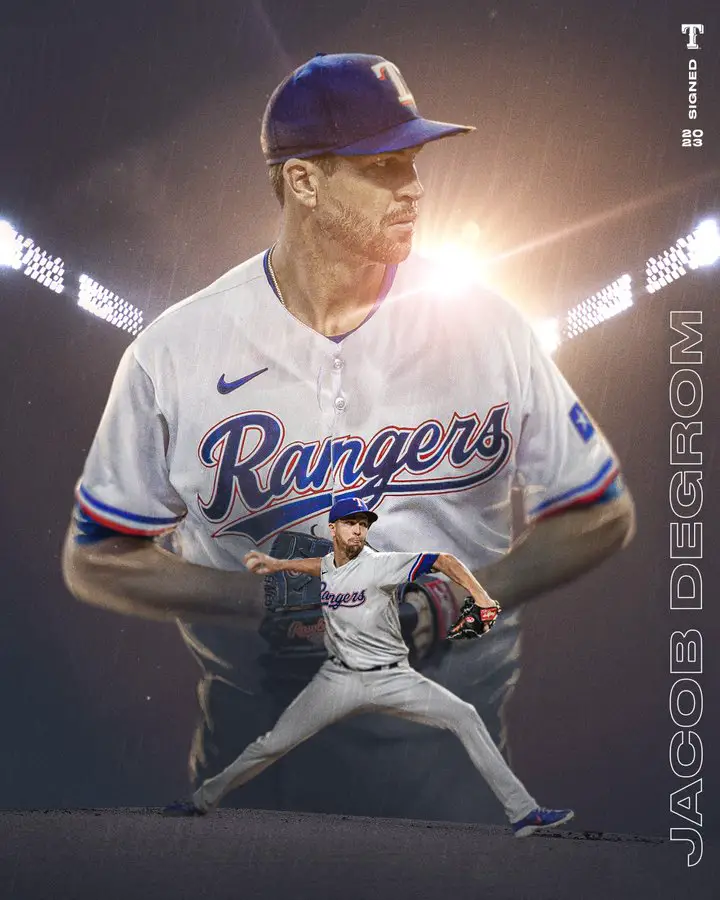 Jacob deGrom
deGrom was a big add for the Rangers this offseason coming over from the New York Mets, where he won two Cy Young awards in 2018 and 2019. He came to Texas on December 2, 2022, when he signed a five-year $185 million contract. If he pitches like he did for the Mets and can stay healthy, he will get the Rangers back on top of the division and get the Rangers, their first AL West crown since 2016. 
deGrom by the numbers.
Last season deGrom had five wins and four losses with a 3.08 ERA in 11 starts.
In his career, he has 82 wins, and 57 losses in 209 starts with a 2.52 ERA.
Martin Perez
Perez is the pitcher the Rangers resigned this offseason after he had a shockingly good 2022, where he was an all-star for the first time in his career. Perez has played for three teams throughout his career: the Minnesota Twins, Boston Red Sox, and the Texas Rangers. Perez is on his second stint with the Rangers. If Perez pitches like he did last year, the Rangers will be in good shape this season.
Perez by the numbers.
Last season Perez had 12 wins and eight losses with a 2.89 ERA in 32 starts.
In his career, he has 75 wins and 77 losses with a 4.43 ERA.
Jon Gray
Gray signed with the Rangers as a free agent going into the 2022 season after he played seven years for the Colorado Rockies. Gray signed a four-year contract worth 56 million dollars. He will look to rebound for a better year than he had last year. If Gray can return to his form and have a season like he did in 2017, the Rangers will have a substantial number three starting pitcher on their hands.
Gray by the numbers.
Last Season Berrios had seven wins and seven losses with a 3.96 ERA in 24 starts.
In his career, he has 60 wins and 56 losses with a 4.51 ERA.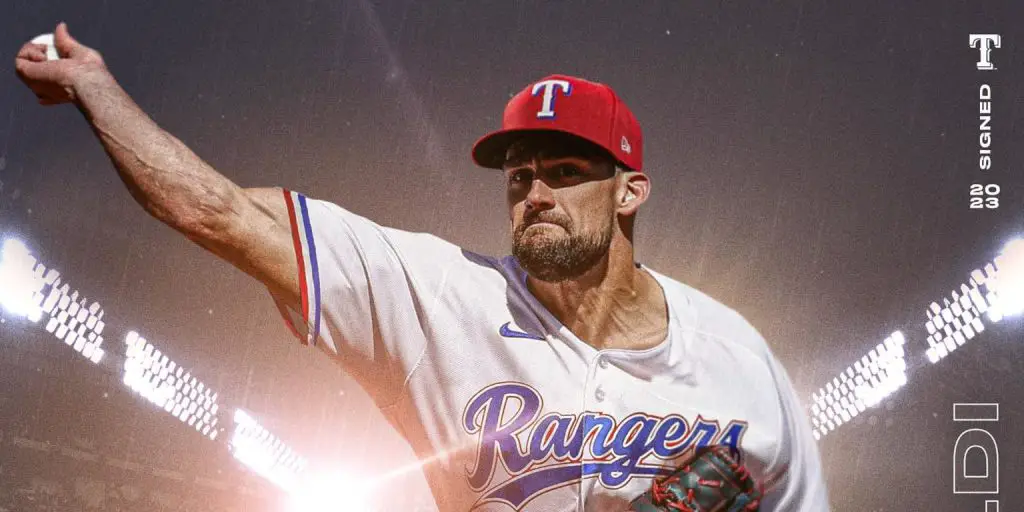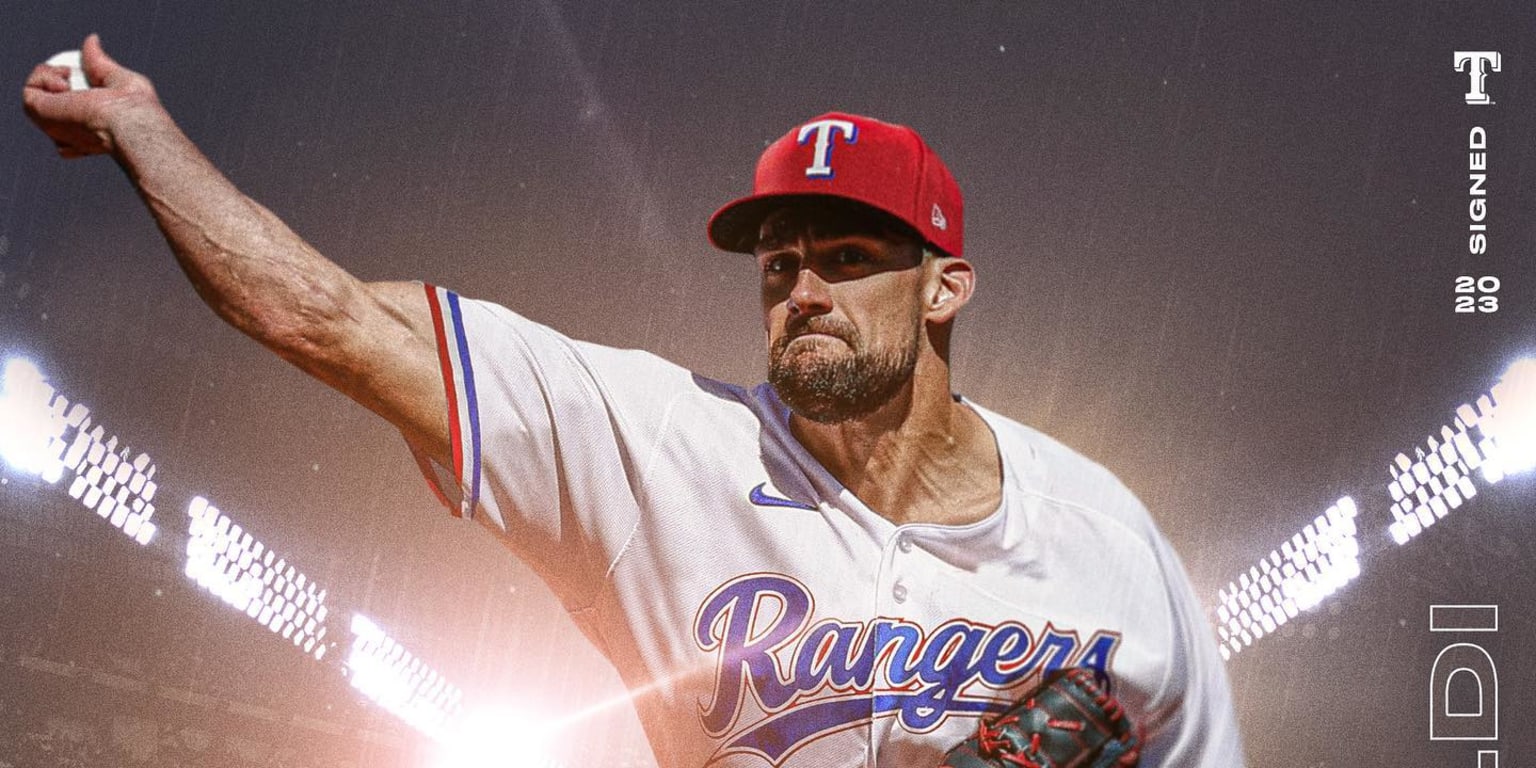 Nathan Eovaldi
Eovaldi comes over from the Boston Red Sox as he signed a two-year $34 million deal to join the Rangers starting rotation. You may remember that in 2018 Eovaldi made a name for himself in the world series when he came in, in relief in the bottom of the 12th inning for the Red Sox in game three and pitched six innings, pretty much shutting down the Dodgers except for one mistake to Max Muncy that gave the Dodgers the walk-off win. Eovaldi comes in averaging a roughly 99 MPH fastball to give the Rangers a flame thrower in their rotation.
Eovaldi by the numbers.
Last season had six wins and three losses with a 3.87 ERA in 20 starts. 
In his career, he has 67 wins and 68 losses in 221 starts with a 4.16 ERA. 
Andrew Heaney
Heaney comes from the Los Angeles Dodgers to the Rangers after signing a two-year $25 million contract on December 10, 2022. Heaney could have gone anywhere and been a number three starter, but he chose Texas to give this rotation the depth needed to compete with the juggernauts of the division like the Astros and Mariners. Having Heaney as the number five starter may make the Rangers the best rotation in the AL West.
Heaney by the numbers.
Last season had four wins and four losses with a 3.10 ERA in 14 starts. 
In his career, he has 36 wins and 42 losses in 126 starts with a 4.56 ERA. 
Jake Odorizzi
Odorizzi was acquired from the Braves on November 9, 2022, in exchange for Kolby Allard. At the time of the trade, Odorizzi was projected to be the number three starter for Texas, but after all the acquisitions, he will be bumped to a long reliever role. He is listed here because if an injury happens, he will slide into the rotation and can be a valuable piece to Texas.
Odorizzi by the numbers
Last season had six wins and six losses with a 4.40 ERA in 22 starts between the Braves and the Houston Astros. 
In his career, he has 74 wins and 69 losses in 237 starts with a 3.99 ERA.